Cameron Suite 410
Details
Residence
Cameron Suite 410
Location
Glen Shiel Deck 4
Position
Port Mid Ship Forward
Area mt²
112.09 mt²
Area ft²
1,206.52 ft²
Bedrooms
1 or 2
Persons
1 to 4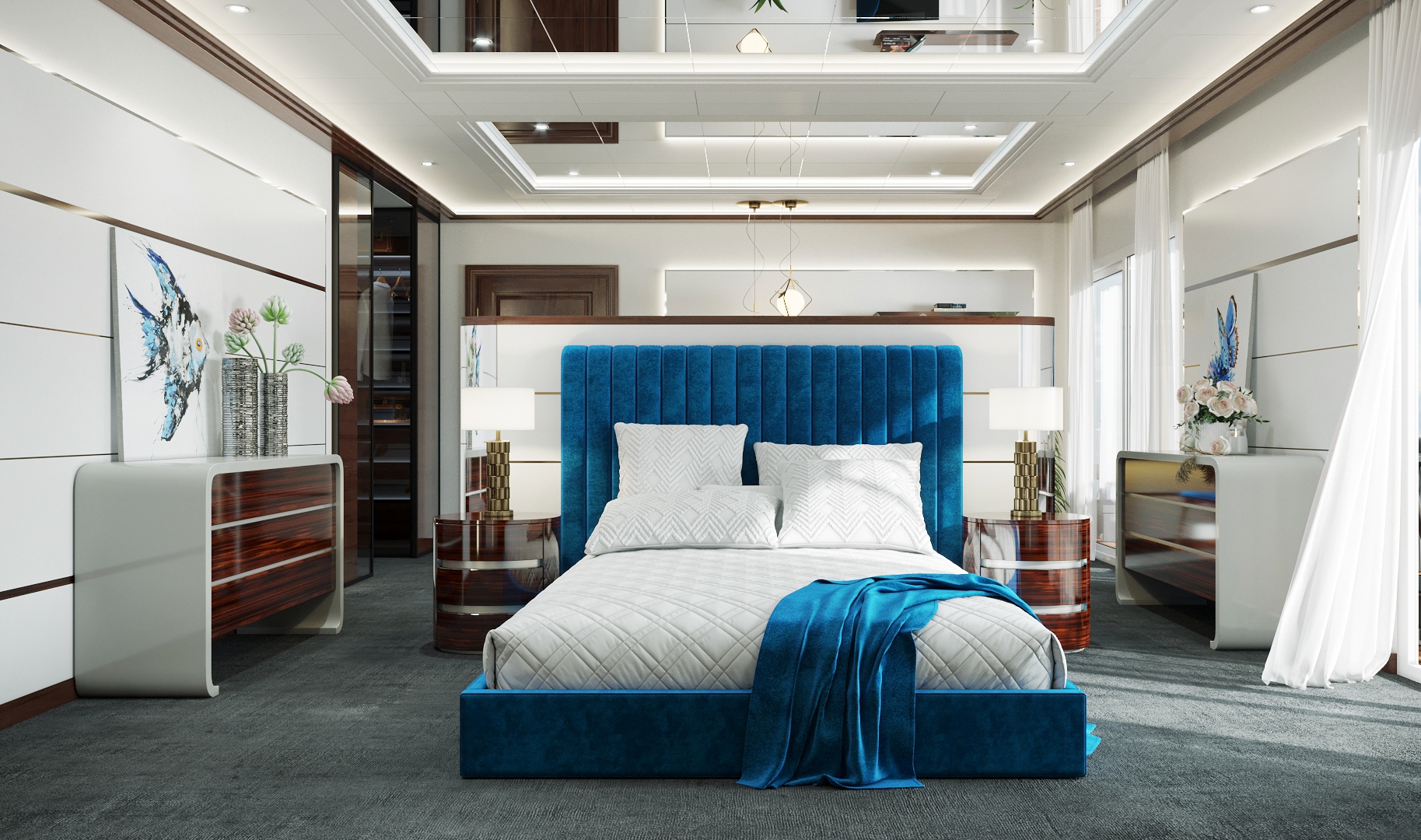 Dark Island's ultra-luxurious suites offer you a uniquely personal space and state-of-the-art surroundings. Enjoy innovation and opulence as you relax in your filtered air, climate-controlled residence and delight in breath-taking sea views while seated comfortably in your exclusive suite or from your private balcony; a haven of rest.
Founded on commitment to quality, we are dedicated to providing the ultimate experience living at sea.
Your every request is attended to by intuitive, unobtrusive concierges. Our handpicked staff and crew are impeccable professionals and trained to the highest standard; their warm personal service comes naturally. The ships welcoming atmosphere is always conducive to enjoyment.
---
Suite: Designed for maximum luxury and comfort, including soundproof walls, ceiling and floor.
Dining area: Extensive and stylish, furnished with a beautiful dining table and chairs.
Lounge area: Relaxing and spacious with soft grain leather sofa and armchairs.
Kitchen area: Full kitchen and breakfast/buffet bar.
Bedrooms: Mahogany framed bed with luxury slumber mattress, Egyptian cotton sheets, downy pillows and cotton duvet, with built in storage areas. Craftsman built wardrobes, mahogany side tables and dressing table.
Bathroom suite: Large bath with shower, under floor heating, marble surrounds, heated towel rails, and custom toiletries.
Balcony: Teak floor finish, comfortable sun-loungers, table and chairs.
Connectivity: For your entertainment, high definition SMART TV, satellite and internet.
Customise your suite: Select from a range of furniture and fixtures to your style, colour scheme and preference, configure them to give your suite a personal touch.
Expand: If you wish more space and privacy, purchase an adjacent suite and we will join through with a door or archway.
---