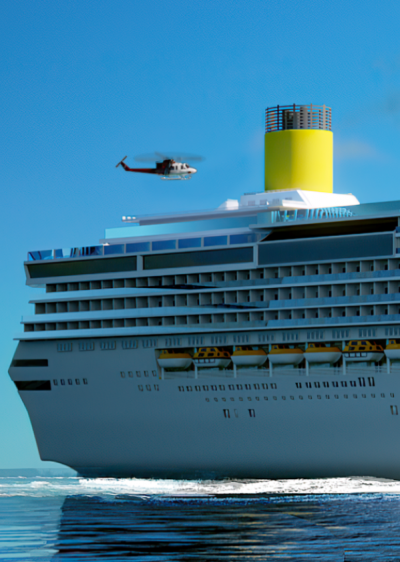 What better way to reach remote locations than by the on board helicopter. From the Dark Island, reach places which would otherwise be impossible and take in spectacular aerial views.
To aid marine environmental protection, the Dark Island's installation of computer programs help prevent collision with whales along with educating guests and crew about marine conservation through environmental and ecological presentations and workshops.
There are on board water exploration vehicles for sea-trek and sea-dive adventure. Explore the surface of the water and experience the view from water level or board the mini sub for an underwater exploration adventure.